Skip to Main Content
It looks like you're using Internet Explorer 11 or older. This website works best with modern browsers such as the latest versions of Chrome, Firefox, Safari, and Edge. If you continue with this browser, you may see unexpected results.
Fanart.TV, n.d.
Databases
Research in Context

This link opens in a new window

Search terms: The Truman Show, Reality Television, The Truman Show Delusion, Peter Weir, Jim Carrey.
Similar Films
Books in our Library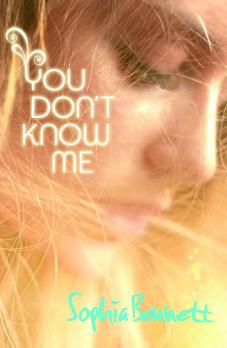 About the Fim
Truman Burbank (Jim Carrey) is an insurance salesman leading an idyllic, peaceful life on Seahaven Island.Truman also happens to be the star of the most popular live show in television history. The only problem is, he doesn't know it! In fact, the entire island of Seahaven is a complete fabrication; a massive set surrounded by a protective dome that produces the most sophisticated effects and imagery to mimic the sky, weather, and temperature of the real world. Set just off of what appears to be the coast of Florida, the dome is run by a massive staff hidden just beyond its barriers and managed by the artistically eccentric Director, Christof (Ed Harris). Christof has filmed Truman since just before his birth and sees the project as a ray of hope; a way to truthfully portray a person's life nonstop while maintaining their innocence. It is on Day 10,909 of Truman's life that things begin to change...
IMDb, 2017.
'The Truman Show Delusion'
In 2008, brothers Joel (a psychiatrist) and Ian Gold (a neurophilosopher) came up with the term "The Truman Show Delusion" to describe a specific delusion of grandeur in patients who believe that their entire lives are being filmed for a reality show. This is not a specific diagnosis as yet, but there have been nearly 40 reported cases of individuals suffering from this particular type of delusion.
In his article about The Truman Show Delusion in The New Yorker, Andrew Marantz describes the specific case of a college student who would spend late hours on the internet, believing that everything he read contained a coded message about his life. He would search every place he went for hidden cameras - behind thermostats, in the ceiling, even within a massive crowd at a rock concert. He felt like he could not trust anyone, but described his troubles as "hazards of being famous."
Grade Saver, 2017.
Film
Rating: PG Production Year: 2006 Duration: 1:39:01
Description: The Truman Show is about a man whose life is a non-stop TV show. Truman Burbank doesn't realise that his quaint hometown is a giant studio set run by a visionary producer/director/creator, that folks living and working there are Hollywood actors, that even his wife is a contract player. But, gradually Truman gets wise.
About the Director
Having risen from the Australian film renaissance of the late 1970s to international prominence, writer-director Peter Weir displayed in his films an ability to portray the imminent disruption of the rational world by irrational forces hovering just beyond mundane lives. His reputation as the most stylish of the new Australian directors of that time was built on his charting of that country's landscape and cultural oddities with a sense of wonder. Weir emerged onto the scene with two wildly divergent films, "The Cars That Ate Paris" (1974) and "Picnic at Hanging Rock" (1975) that were linked by the common theme of older values butting against newer values. The director soon stepped onto the international stage with two of his best films, "Gallipoli" (1981) and "The Year of Living Dangerously" (1982), both of which starred Mel Gibson. With the attention he received from both films, Weir transitioned to Hollywood filmmaking with "Witness" (1985), arguably one of the best romantic thrillers ever made. After directing that film's star, Harrison Ford, to a career-topping performance in "The Mosquito Coast" (1986), Weir drew from his boarding school days for the compelling, if emotionally manipulative "Dead Poet's Society" (1989). As his reputation for compelling dramatic work grew, Weir made less features over the years, amounting to about two per decade. He had great critical and financial successes with two later films, "The Truman Show" (1998) and "Master and Commander: The Far Side of the World" (2003), which amounted to half his output since the late 1980s. Regardless of his limited contributions, Weir remained one of the most daring directors working in Hollywood.
Hollywood.com, 2017.